Need an easy installation on a building roof or wall? Don't break the bank – the Bolton 10-Inch Pole Mount is cheap and easy. Get it up there.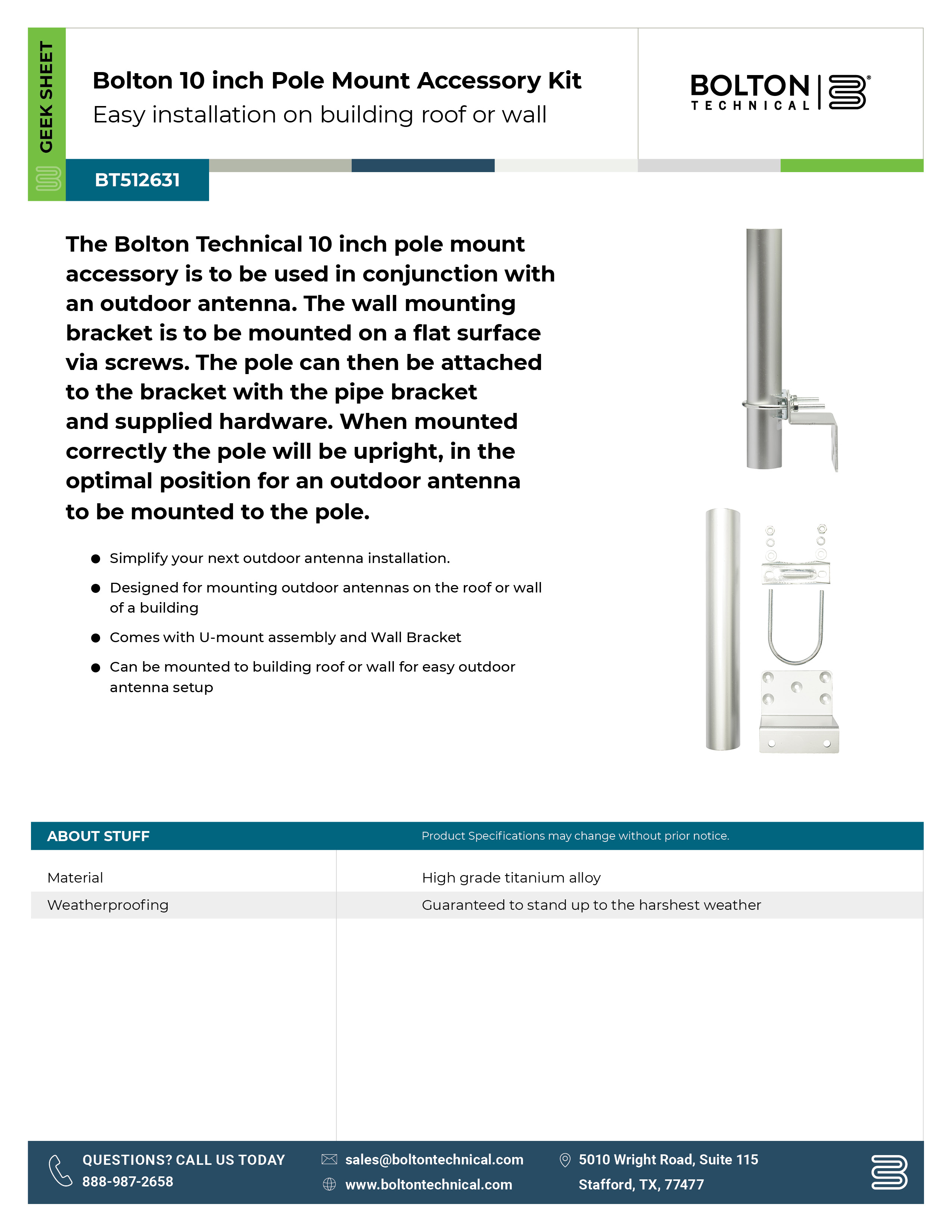 Download the Geek Sheet
The Bolton Technical 10-inch pole mount accessory is used in conjunction with an outdoor antenna, or whatever need you have. The wall mounting bracket is to be mounted on a flat surface via screws. The pole can then be attached to the bracket with the pipe bracket and supplied hardware. When mounted correctly the pole will be upright, in the optimal position for an outdoor antenna to be mounted to the pole.
Made of high-grade titanium alloy, with weatherproofing and testing guaranteed to stand up to the harshest weather, the Bolton Technical Pole Mount Accessory makes installing your outside antenna easy.
Those without a chimney or viable method to mount an outside antenna on their roof should buy this accessory to make installation significantly easier. This is also helpful if the area outside your home with the best signal is far away from such an outcropping.