High-Performing and Truly Customizable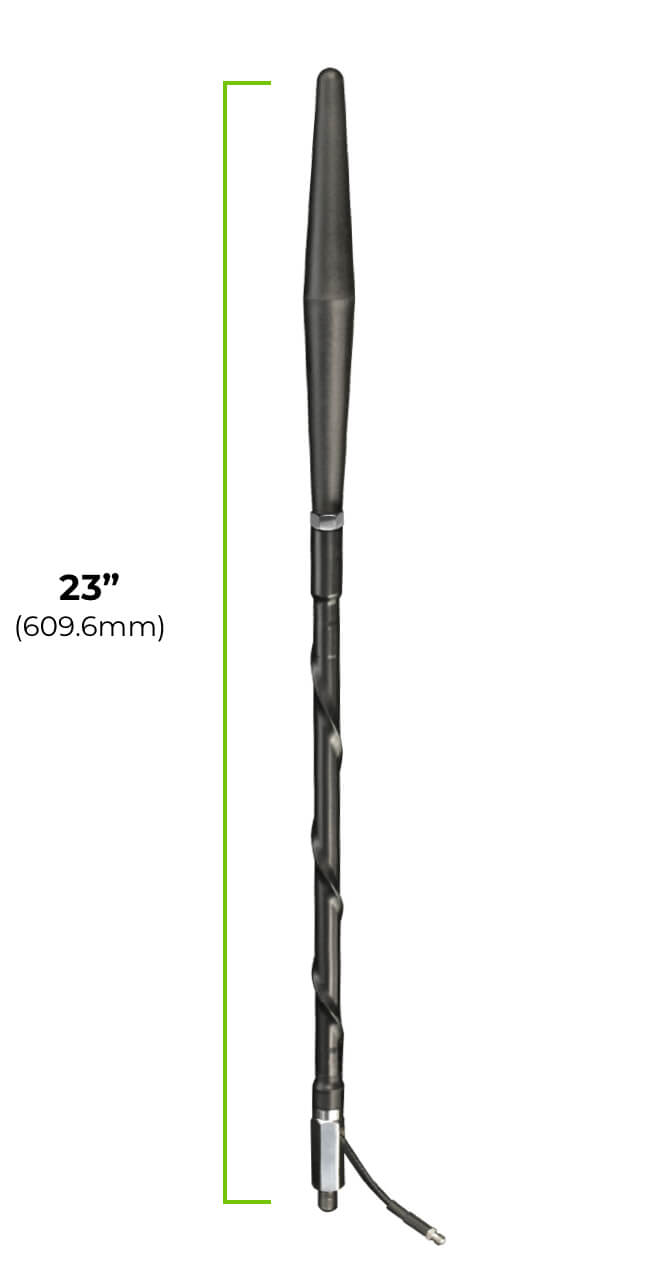 The Bolton Blade 5G Cellular Truck Antenna does not discriminate. It is the ideal cellular antenna for ALL truck types, from a standard pickup to a huge 18-wheeler.
Unique design cuts wind like butter (hence the name) for optimal performance. As you're zooming down the highway, the whistle-free wrap eliminates that annoying whistle that is common amongst trucker antennas. Couple that with the sturdy fiber-glass mast, and the antenna won't bounce around in the wind. It stays vertical to receive the strongest cell signal.
Terminated with an SMA-Female connector, an adapter may be needed.
The mounting options for this thing are insane. You can mount it on the roof, trunk lip, side mirror, tool box, or you can get a custom mount for your specific truck (sold separately).
Choose the kit that best suits your truck, pair it with any vehicle signal booster, and enjoy superior cell signal on the go.
You have questions. We have answers.
When Should I Buy the Blade?
If your vehicle cell booster's antenna broke, or you want a stronger antenna, the Blade is a great choice. It'll work in all signal environments.
Can the Blade Be Used with an SMA Router?
No. The Blade only captures cellular signals.
Is the Blade only for Trucks?
While predominantly for trucks, with the right antenna mount, you can install it on any vehicle. This includes (but is not limited to) cars, SUVs, RVs, and vans.
Do I Need an Adapter to Connect to the Signal Booster?
It depends on your vehicle signal booster. The Blade is terminated with an SMA-Female connector. If your cell booster has a different connector, an adapter will be needed.