We've got cable! All kinds of length. Great quality, Low-PIM, weatherproof, good flexibility, low loss...what more could you need for a jumper?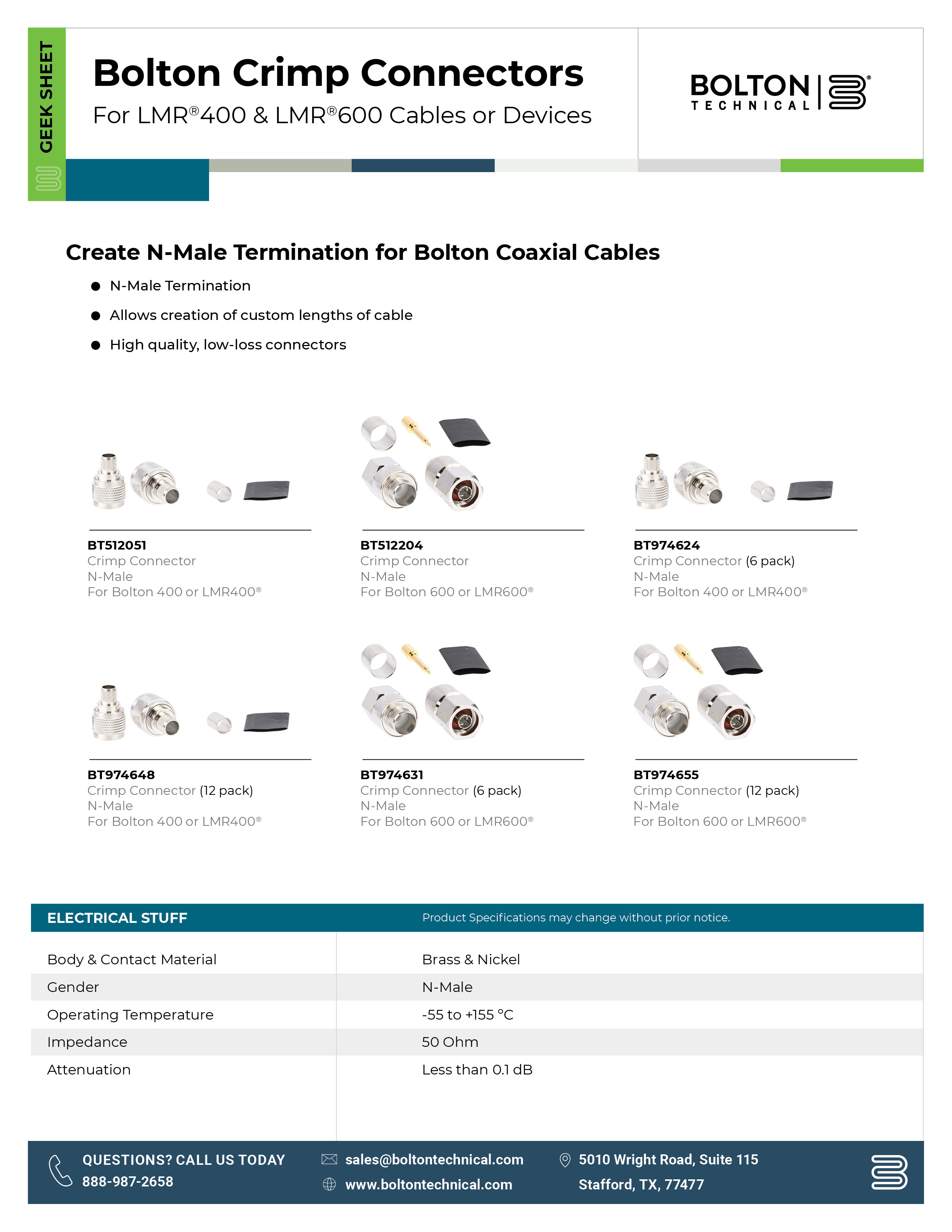 Download the Geek Sheet
Our Bolton600 N-Male Crimp Connector will terminate Bolton600 – or any 600-spec coaxial cable – with an N-Male connector. This will attenuate the signal by 0.1 dB.
If you're an integrator, looking for an aesthetic cable run, or wanting to minimize loss with unnecessary excess cable, these connectors will allow for a custom length of cable.