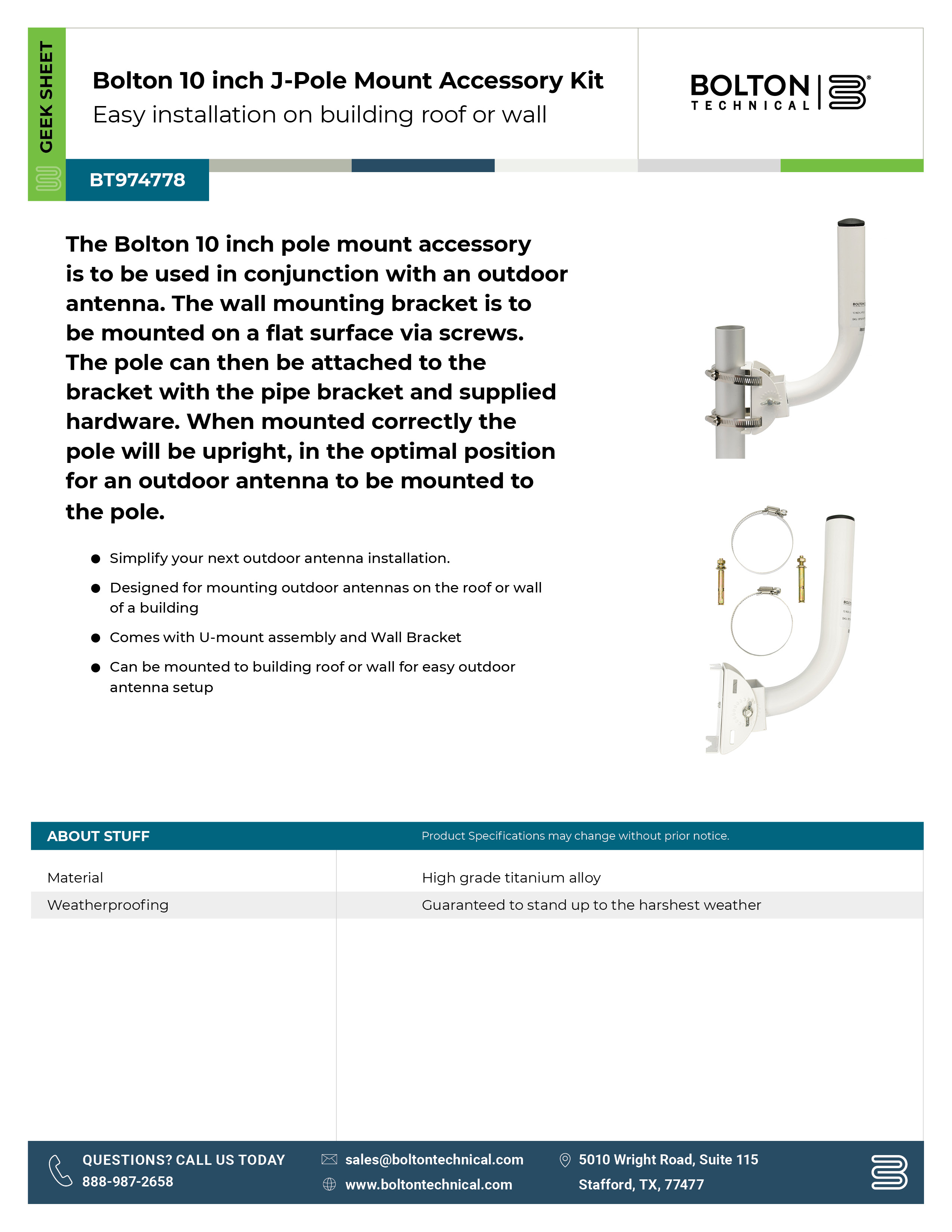 Download the Geek Sheet
Expanding the coverage of your signal booster system has never been simpler or more affordable than with the Bolton Technical Double Panel Antenna Expansion Pack
Indoor panel antennas broadcast cellular signal outward in a 45 degree "flashlight" radius, allowing for higher gain at point of broadcast than their cousins, the omni-directional dome antenna. This requires a little more thought to set up in your home than the dome, but results in a stronger signal than an omnidirectional antenna if set up properly.
This pack comes with: Two high-quality panel antennas, A three-way splitter, Two extra 60 foot lengths of premium Bolton Technical LMR400 cable, One 2 foot length jumper cable
This is everything you need to attach two more panel antennas to your system. The Bolton Technical Double Panel Antenna Expansion Pack can be used on nearly any 50 ohm system to expand its coverage to other floors and around difficult building material.