All About OTR (Over-the-Road) Antennas
An OTR antenna, short for Over-The-Road antenna, is a cellular antenna designed for vehicles like trucks, buses, or RVs. It will get 5G or 4G LTE cell signal to your vehicle even on that dodgy trail you thought may be a road but is quickly turning out not to be.
OTRs have strong, dustproof and weatherproof casings with a node on top that sends and receives signal. This toughness, combined with their higher gain, makes them ideal for rural applications.
This extra gain also allows them to cover larger spaces. Trucks, RVs, and 4X4s often have bigger cabs than regular passenger vehicles. An OTR will provide more signal to a booster, allowing it in turn to cover larger areas like big cabs.
OTRs come with a variety of mounting options. Magnet, bolt on, rail mount, and quick release all allow OTRs the flexibility needed for off-road situations and long-haul use.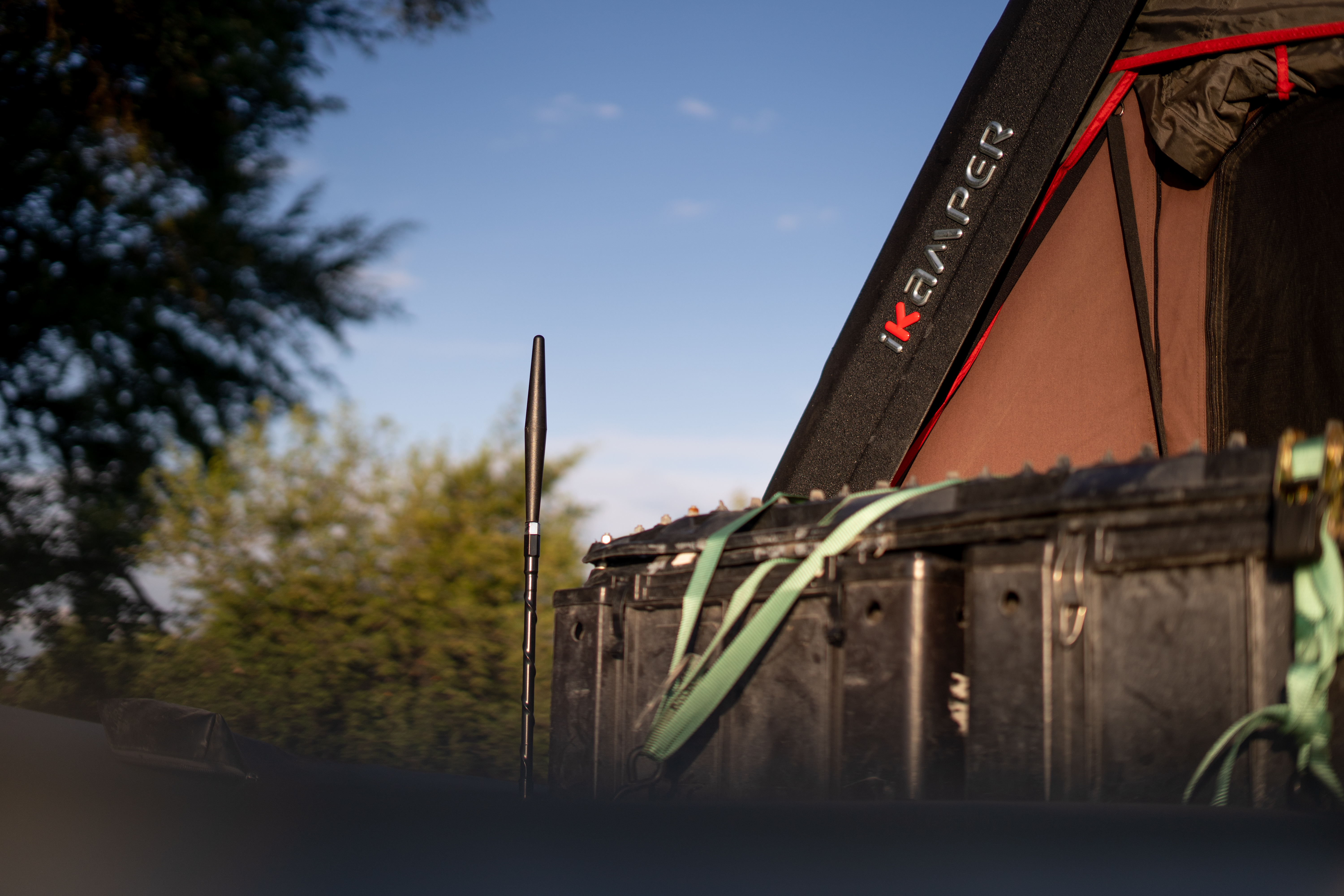 How a Blade OTR Antenna Can Benefit You
We created the Bolton Blade as a real contender for the top spot in the OTR market. Many other OTRs simply don't cut it due to structural breakdown after six months, or rusting, or performing as they used to.
That's why we created the Blade.
But what ACTUALLY separates the Blade from other cellular OTR antennas? It has several main advantages over other cellular OTR antennas.
First, it is a true 5G antenna, working across ALL major 5G bands. Most OTR cellular antennas work only within the limited 4G spectrums (698-2700 MHz range). The Blade covers all low and mid-band 5G frequencies in addition to those 4G spectrums (600-3750 MHz). You'll receive true 5G coverage in your vehicle with the Blade.
Second, it has numerous mounting options whereas most only have one. You can choose from a standard mirror-mount, or a variety of others, including our RV 'S' mount, trunk lip mount, or a rack mount. All these come with the Blade quick disconnect attached to a dome mount – another advantage to the Blade. The Blade can be easily removed or reattached, laid down or adjusted.
On top of that, it will still bring great signal to your signal booster. With +4.4 dBi gain, it is one of the most powerful OTRs on the market. Secondly, it can be mounted almost anywhere. Once it is set up it is sturdy and won't bounce around like other OTRs. It's also uniquely designed to be whistle free for the best performance. An antenna that stays vertical, doesn't bounce, and is aerodynamic, is ultimately a better OTR.
Finally, it's affordable. The price is comparable to other cellular OTRs but is sturdier, 5G, and has more mounting options.
We'll be going into more detail on all these points later.
How an OTR Antenna Works
OTRs work the same way as other antennas. It draws in outside existing cell signal and sends it to your cell phone signal booster. Although the booster system does most of the heavy lifting, an OTR can add some serious juice to it.
Because of its taller frame, an OTR is better is receiving signal in outlying areas than other antennas. The main receiving node is on top of a mast, giving it an advantage over shorter antennas that don't have this feature. These nodes are omnidirectional, drawing in signal from every direction.
Once the signal is received by the antenna, it is then sent via a cable to a signal booster system. Depending on your chosen setup, coax cabling will run through the interior of the vehicle to your antenna mount, both sending and receiving 5G or 4G LTE signal.
Construction of an OTR Antenna and Why It Matters
OTRs are tough. They are designed to resist wind, rain, trees, hurricanes, and anything else outdoors. This makes them great choices for long-haul drivers, overlanders, and anyone who needs a strong antenna on their vehicle that won't break down.
Smaller antennas are prone to breaking under extreme stress. With an OTR you can drive through a wooded area, scraping the antenna through smaller branches, and it will survive.
The basic construction of an OTR begins with the mount. They can be magnet-mounted, rail-mounted, or quick-release mounted. Whichever you choose, OTRs are stable and won't wobble in the wind. From there the shaft is made of fibreglass which is both flexible and strong. The top of the shaft encloses the receiver node. From bottom to top, OTR antennas are built to withstand pretty much anything you throw at them.
Different Types of OTRs
OOTR antennas come in all sorts of shapes and sizes. Each variation is designed to do different things in different situations.
Roof-mounted antennas: These are the most common type of OTR antennas for RVs and trucks. Roof-mounted antennas are installed on the roof of the vehicle and give 360-degree coverage.
Magnetic antennas: Just as they sound, magnetic antennas use a magnetic base that can be easily attached to the roof of a vehicle or metal IoT device case. They are portable and can be moved from one vehicle to another as needed.
Ground plane antennas: These antennas are designed to work with a ground plane, which is a large metal surface that reflects the antenna's signal. They are ideal for vehicles with a large metal surface, such as an RV or a truck. They of course also work well in an IoT situation with large metal surfaces.
Whip antennas: Whip antennas feature a long, flexible metal whip that extends above the roof of the vehicle. These guys can be used in both fixed and mobile scenarios, like the cab of your truck or a faraway IoT device. They are great for shorter trips thanks to easy install and uninstall. As they aren't as strong as other OTRs, whips should be used in areas of good signal.
Every type of OTR antenna has its pros and cons. Make sure you choose the right one for your situation.
OTR Antenna Mounts
One of the great things about the Blade OTR antenna is how it can be mounted. There are so many options to choose from.
Trunk lip mount: As this sounds, this mount allows you to put the Blade OTR on your truck's trunk or tailgate. It simply slides onto the lip of a vehicle and gets bolted down. Easy to remove and install.
Quick Disconnect mount: Allows installation and removal of antennas in a few seconds. Great for garages, car washes, and other times you need to get it off quickly.
Tri-magnet signal booster mount: Our Bolton tri-magnet mount is unique among other magnet mounts thanks to its super strong 3X magnet power. This mount allows you to stick your antenna almost anywhere that has a flat metal surface. Great for roofs, metal boxes, and even doors.
Mirror mount: Allows you to mount antennas on wing mirrors of large vehicles like 18-wheelers. The mount is based on a bracket system that bolts directly to the mirror structure.
Layover mount: Mounts an antenna on an existing screw port but allows the antenna to fold over 90 degrees.
Rack mount: Mounts an antenna to any bar or pole with no drilling needed. Great for toolboxes, headache racks, and luggage racks.
Dome stud mount: Designed to add stability to existing antenna mounts, the dome stud mount is more of a "mount add-on". It's designed for the Blade, but can be used with any 3/8" x 24 threaded base antennas.
Where to Mount an OTR Antenna
Clearly, as high as possible. Antennas should not be mounted under a vehicle, or on the side of it. Although there are tailgate mounts, it's best to get it as high up as possible. We drew up some guidelines:
Make sure it's high enough for a clear line of sight to the tower. The roof is the best bet, but if that's not possible side mirrors on big trucks can also work.
Keep it as far away from other antennas and metal objects as possible. These could interfere with the OTR's function. If more than one antenna is needed, keep them at least a meter apart.
Use a sturdy mounting bracket. Bolton has all the bracket options you could dream of, from magnet to bolt on (see what we did there?). A good bracket is an antenna's best friend for reducing vibration and increasing sturdiness.
Follow the manufacturer's instructions. Reading the manual cannot be stressed enough. We so often find that bad performance can be traced back to incorrect DIY installation.
Does a Longer OTR Antenna Get Better Reception?
Generally, a longer antenna can allow a better line of sight and thus better reception. This isn't a blanket answer, however, and you need to take several factors into account.
Lower frequencies like AM radio travel long distances and benefit from a longer antenna. For OTR applications, boosting 5G and 4G LTE can be done with a shortish convenient antenna. Longer antennas like the Bolton Blade are recommended for driving in the middle of nowhere.
If the antenna is directional, it will usually have a higher gain than an omnidirectional one and could benefit more from length. Omnidirectional antennas that radiate 360 degrees probably won't benefit as much from height as from simply being made of higher-quality materials.
Finally, if you are driving in the woods, through a city with high buildings, or a mountainous region where your little antenna doesn't have a snowball's chance of being higher than the surrounding obstacles, its height won't make much difference at all.
Does the Blade OTR Antenna Boost 5G?
Yes, it boosts all 5G frequencies including T-Mobile's Band 71. Although the Blade OTR antenna boosts 5G to your receiver or signal booster, it does not actually boost the 5G network. You will still need some 5G signal outside to boost it through your vehicle.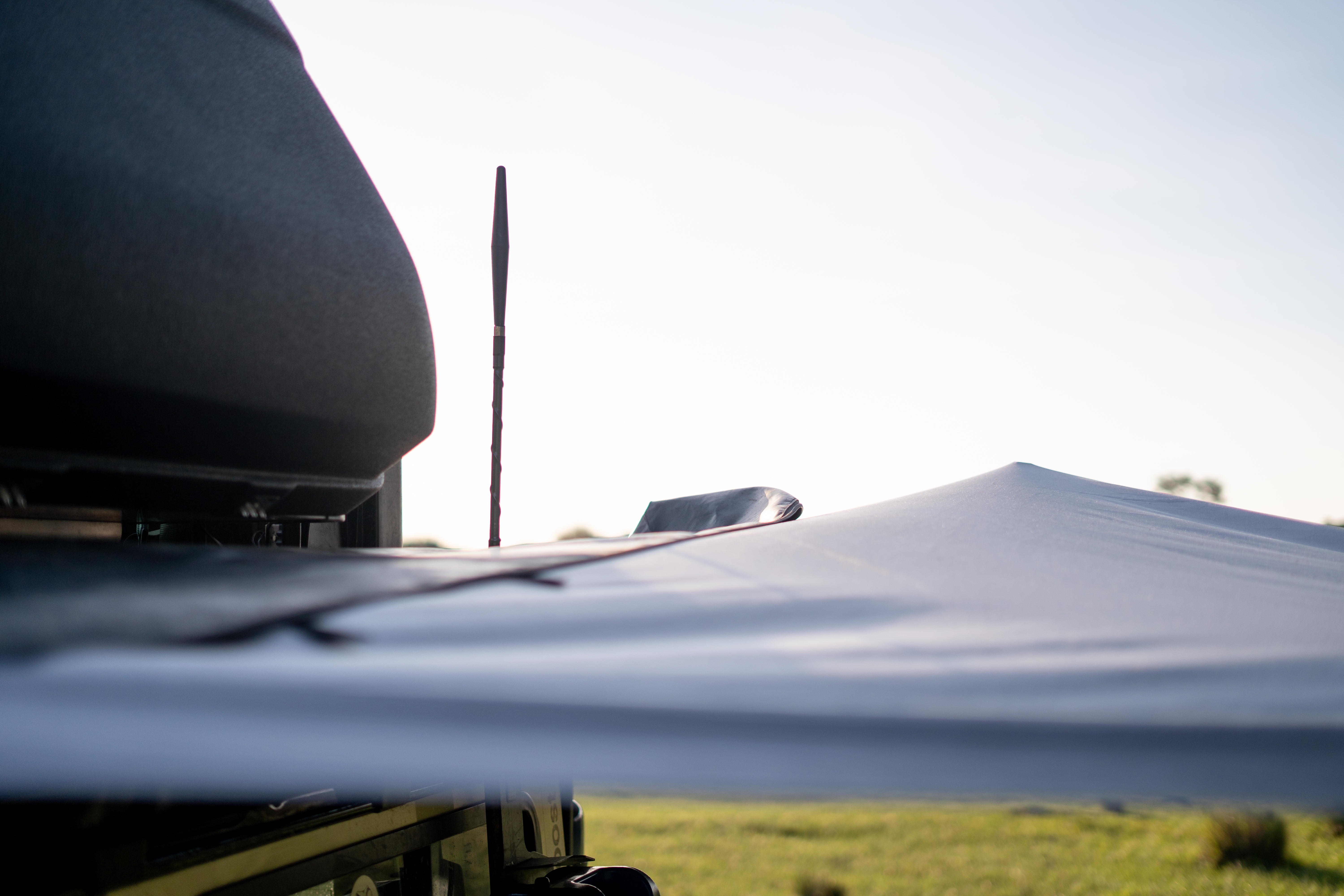 Why is Bolton Best
We know good signal. It's that simple. We have dedicated a decade to getting it right and making sure you can set yourself up with the best signal products. Heck, we're so passionate we even have Bolton tattoos. We bet your run-of-the-mill signal company doesn't have that.
Our full name is Bolton Technical, but you can call us Bolton. Think of us like the super geeky friend you call to fix your PC, but for cell signal. We have a whole bunch of cool signal gadgets from antennas, cables to boosters to routers to tiny, tiny adapters. If you need to connect something to something else for better signal, we're your people.
We install stuff, build stuff, take videos of stuff, develop stuff, and then bring all that cool stuff to you. Give us a shout to get your signal humming. Have a look at our super interesting video vault to find out everything you ever wanted to know about our antennas.
For any questions regarding any of our Bolton antennas or products, don't hesitate to call us at 1-888-987-2658. We're here to help and get you on the road to superior signal. To view more of our awesome products, get a free copy of our Bolton Technical Product Catalog.