Bolton Technical Portable Signal Units
Unboxing, Assembly, and Product Testing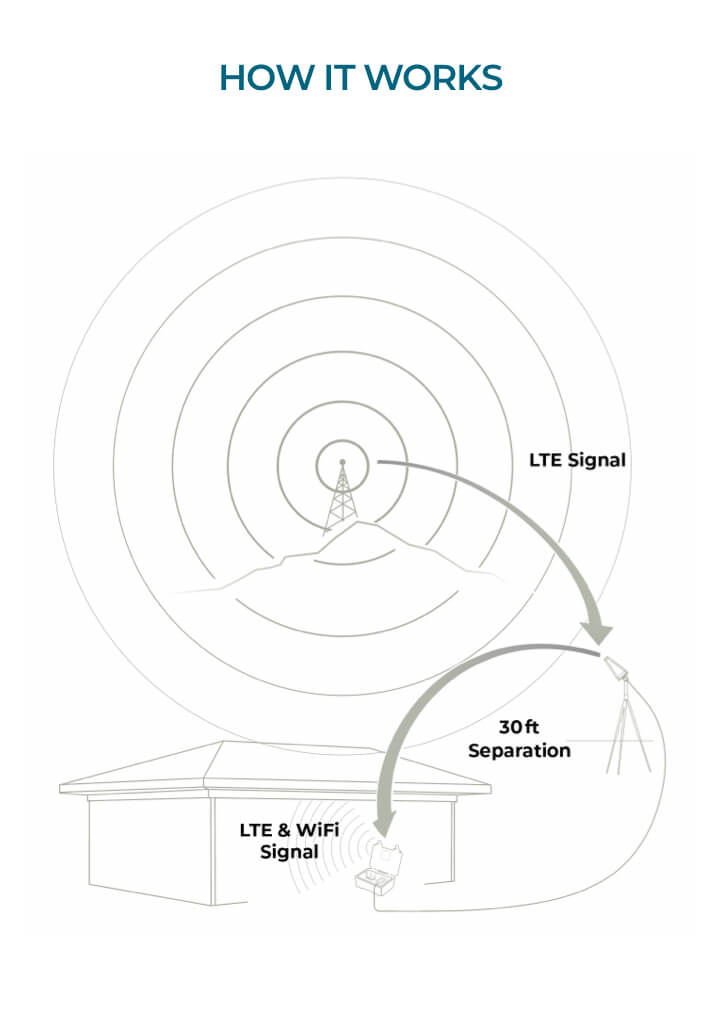 The Portable Signal Unit is intelligently designed to provide fast WiFi and reliable cellular connectivity anywhere using the sheer power of batteries. Gone are the days where connectivity uncertainty limited the way you live, work, play, and learn. It's the perfect companion for:
Trade Shows
Command Centers
Remote Job Sites
Traveling Salespeople
Off-the-Grid Camping
And More!
Everything you need is conveniently packaged in a high-impact, watertight, dustproof, custom-built Pelican 1620 Protective Case. While not lightweight, the extendable handle and wheels make it easy to haul around.
PSU is available in different versions to fit any situation. This model comes with a Cel-Fi GO X Booster and a Peplink BR1 Mini CAT7 Cellular Router.
The signal booster enhances existing cell signals from any carrier by up to 60 dB. Other PSU variants offer higher amplification – 75 dB for the SureCall Edition and 100 dB for the Nextivity Edition. The latter only boosts one carrier at a time.
The Cel-Fi signal booster enhances cell signals by up to 100 dB, but only for one carrier at a time. weBoost and Surecall variants boost multiple carriers simultaneously at the cost of much less amplification power. No matter where you are, the unit will deliver superior AT&T, Verizon, or T-Mobile cell signals directly to all nearby cellular devices. Switch between carriers via Cel-Fi Wave App.
Since the router uses the cellular network to operate, it also benefits from the amplified signal to deliver reliable internet. Performance will be significantly better than what a portable hotspot could provide. Connect multiple wireless devices and up to three wired devices and enjoy a reliable internet connection with speeds up to 300 Mbps. If you're constantly on the move, the dual-SIM feature can help you stay connected without interruptions.
Standard with two M18 lithium batteries, the PSU offers up to 18 hours of operation. Built-in USB ports and a power strip give you the option to keep additional equipment on. The voltage meter allows for easy battery power monitoring. Use the AC plug socket to power the unit when electricity is available.
Easy to set up and use, you'll be good to go in minutes. Built-in LED lights further simplify set up and take down in dark spaces. For optimal performance, the lid must remain open during operation. To protect all electrical components from the elements, place the PSU in a secure area.
You have questions. We have answers.
What's the Difference Between All PSU Variants?
The only difference between all PSU variants is the included signal booster. You can choose between a weBoost Home Room, SureCall Fusion4Home, or Cel-Fi GO X. Each signal booster features different power levels.
Why Should I Get the PSU Nextivity Edition?
The Cel-Fi Edition PSU offers the greatest signal amplification for superior cellular and WiFi anywhere you need it. Though, it only works with one carrier at a time. If that is not an issue for you, the Cel-Fi Edition PSU is a no-brainer.
How Can I Configure Carrier Being Boosted?
You can easily switch the carrier you want to boost using the Cel-Fi Wave App.
Where Can I Use the PSU Nextivity Edition?
Portable and battery-powered, the PSU can be used literally anywhere a sliver of cell signal is available. Campsites, venues, remote job sites, trade shows, pop-ups, etc.
Is the PSU Nextivity Edition Waterproof?
The PSU is water-resistant when closed. Equipment inside the case is not. Since case must remain open during operation, make sure to place PSU in a secure spot to protect equipment from the elements.
Will Connecting the PSU to the Wall Also Charge Batteries?
No. This will only power the Peplink BR1 Mini, Cel-Fi GO X, and any other devices connected to the USB ports or power strip. To charge the batteries, an M18 lithium battery charger is needed.
Will the PSU Work in Areas Without Cell Service?
As cool as that would be, no. A sliver of signal must be available for the PSU to work.
Since the Cellular Router is Dual-SIM, Do I Need Two SIM Cards?
Nope. One SIM card is fine. To ensure you're ALWAYS connected, two SIM cards are recommended. If one network is too weak or unavailable, the router automatically connects to the other network.